Alkaline Degreasers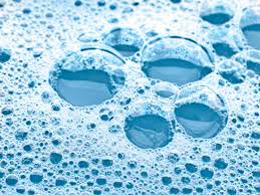 These heavy-duty cleaners contain surfactants and high alkalinity additives that facilitate the removal of organic pollutants such as oils and natural or synthetic fats. Its function is mainly carried out by saponification of these products and can be emulsifying or not.
We manufacture a wide range of cleaners, that include:
Degreasers for ferrous metals (carbon steel, stainless steel)
Degreasers for non-ferrous metals (aluminum, magnesium, zinc, etc.)
Solid or Liquid Forms
Degreasers - Corrosion Inhibitors in one step
Free of Silicates or Phosphate, for reducing scale
For low or high temperature operation
Acidic Degreasers
The cleaning power of this type of degreasers depends more of the surfactants used in its formulation. These degreasers are used when it is required to polish the surface, remove any corrosion and prepare surfaces for subsequent operations such as inhibition, phosphating and painting. They are also used as treatments for descaling and cleaning pipes or structures.
Neutral Degreasers
These degreasers are used on delicate surfaces they can be easily damaged by other technologies. Usually the surfaces to be treated must be free of oxides or scale for optimum performance of neutral degreasers.
They can be used on metal, concrete floors, ceramic, etc.
Biodegradable Degreasers
Most degreasers we manufacture are 100% biodegradable according to international standards. Contact us to help you determine which is best suited for application degreaser.